Fontaine O! is a French innovation that we have created for you...
Fountaine O! ® tap water, well, rain and spring water filtering system, developed using , an innovative material, completely designed and manufactured in France. Unique and autonomous, it can be connected to your incoming water supply (optional), and works using natural gravity, on a drop by drop basis.
Innovative technology
Inspired by a naturally-occurring principle, Fontaine O!® alkalinizes and energizes, by gradually purifying water as it is filtered through the length of its unique micro-porous Ceramic system, eliminating any possibility of trace micro-organisms (bacteria and substances of a size > 0.2 microns), and then through the O!ptimum cartridge, which contains layers of natural and effective materials (harmful substance retention - cf. results of analyses carried out in France), which have undergone no alteration - chemical treatment or other - thereby reproducing the benefits of a water that is an essential part of our daily intake over the course of our lives.
…Fontaine O! combined materials to achieve remarkable efficacy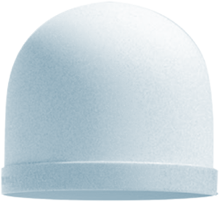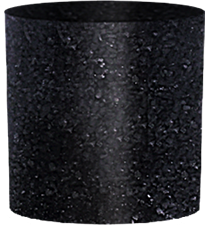 An environmentally-friendly approach
Fontaine O!® means no more lugging heavy disposable, plastic bottles around.
Only plant-based and mineral materials are released into the natural water cycle as your O!ptimum filter cartridge can be recharged indefinitely after 6 months of use in water (maximum length of use advised).
Combining useful ... Your water is available whenever you need it (7.4 litres of water stocked, in addition to a 1.5 litre detachable O! Jug - which fill up on the basis of the "communicating containers" principle - with the ability to reinstate the water's electrolytic qualities (using a neodymium magnet) to a level similar to that of naturally re-energized water - measurable criteria such as resistivity, conductivity etc.
With pleasurable ... A timeless, chic design – Label Français de l'Observer du Design 2018 - which is suited to all interior design styles - from your professional world - hotel breakfast room, rest home, company reception areas, waiting and meeting rooms, or quite simply your kitchen at home etc.
Fontaine O ! ® ... With its proven efficacy, its originality and its chic design, change how you feel about the purification not only of your drinking and cooking water, but also that water you give to your pets and house plants.
Finally, you can make the most of genuinely purified, alkalinized and energized water with a low mineral content and at the same time reduce your waste to 0 ...